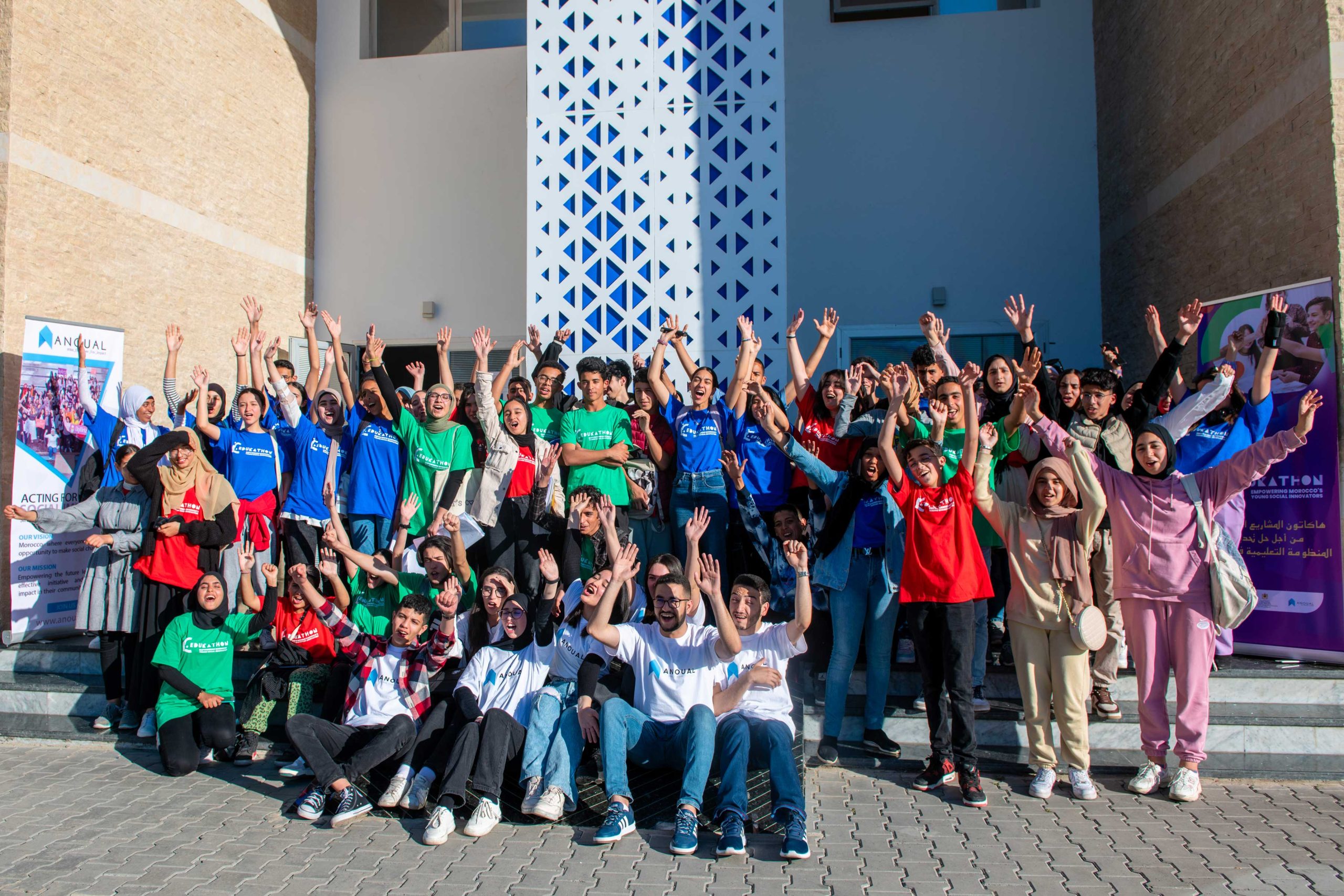 Edukathon: Empowering Morocco's Youth for Social Innovation.
Anoual Association is delighted to announce the launch of the first edition of the "Edukathon" program.
"Edukathon" is a training program designed to support the next generation of young high school students aged 15 to 18 in Kenitra, aiming to strengthen their skills in leadership, communication, and social innovation. Our goal is to help these high school students develop high-impact social project ideas, addressing issues such as poverty, climate change, mental health, and the quality of education.
"Edukathon" offers a fresh perspective on the field of social innovation. We will select 300 high school students from the city of Kenitra who will benefit from high-caliber guidance from national leaders and renowned mentors from the Kenitra region. The program will cover topics such as community development, needs identification, design thinking, social innovation, leadership, marketing, public relations, and public speaking, among others.
At the end of this program, an exciting social innovation competition will be organized. Participants will have the opportunity to pitch their projects to a panel of professionals. The most promising ideas will receive financial rewards and on-the-ground support.
We look forward to witnessing the positive impact that Edukathon will have on the youth of Kenitra and the community at large. Join us in this exciting journey to encourage social innovation and the development of young, committed leaders. Stay tuned for more information on registrations and program details.